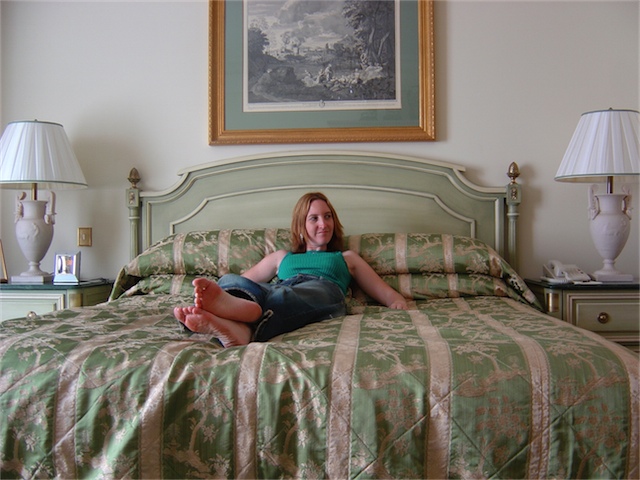 In May 2006 I embarked on my first solo adventure, stepping out to see the world with the knowledge that if a king bed was in my room it would be all mine. To appease the parents I left behind I started this blog.
Since then, and many adventures later this blog has turned into something more than a reminder to my parents that I'm in one piece, in fact, they've joined me along the way for the sometimes wild ride that is holidaying with me.
If you've read some of my blogs already you will probably realise two things:
The first being I am an Aussie. I grew up in the suburbs of Sydney on the same street as both my Grandparents houses and it will always be home, even if I'm not there.
The second is I stay in Four Seasons Hotels and Resorts, a lot. It is, shall we say, a major perk of working for one of the best companies in the world. I've previously joked that my list of visited Four Seasons properties is the equivilant of me playing Pokemon... Got to catch them all!
Life when I'm grounded is just as exciting as my travelling adventures. In 2012 I left Sydney on a six month assignment to Whistler, Canada which turned into three years of skiing and snowboarding the days away. Then something that was nothing short of amazing happened, I found myself trading in the mountains for one of the most vibrant and amazing cities in the world; New York City. So I'm a city girl, turned snowboarding junkie that is currently revelling in the food choices of NYC. It is the ultimate adventure and I really should blog about it more.
Also you should excuse any trips that seem to drop off the face of the Earth (meaning stop short of the final day). Do you know how hard it is to write those last day blogs when reality is lurking around the corner? The good news is that years later I'm trying to fill in those gaps (I still remember a few things).
And finally...
For all the wonderful adventures this blog represents I must thank those two people that gave me the travel bug so early in my life. Who showed me that the world was so much bigger than my backyard and it was to be seen, experienced, awed. I am eternally grateful and can't wait for our next adventure together. Love you guys!