October 2007 - Singapore & Langkawi
---
Today started with a quick bowl of cornflakes and the Mangrove Tour. Myself and a couple from Perth headed out on the boat with Aidi, our guide, easily the most knowledgeable guide I have ever experienced on a tour. He knew EVERYTHING, even stuff that had nothing to do with mangroves and he was funny, very funny. He kept apologising for his political incorrectness but I found it all part of his charm. We headed into the mangroves and he parked the boat next to a patch of mud and then proceeded to talk about the muddy creatures for the next twenty minutes. Afterwards he said,
"Now if I had of told you before the tour that we would park and talk about mud for 20mins would you have come?"
It was fascinating, all about these creatures that live near the water, still have gills but also have legs, talk about being stuck between a rock and a hard place. They are certainly waiting for the next evolutionary step. Next were the crabs which at high tide open a little trapdoor in the sand and seal themselves inside and they really do I saw it and it was the cutest thing.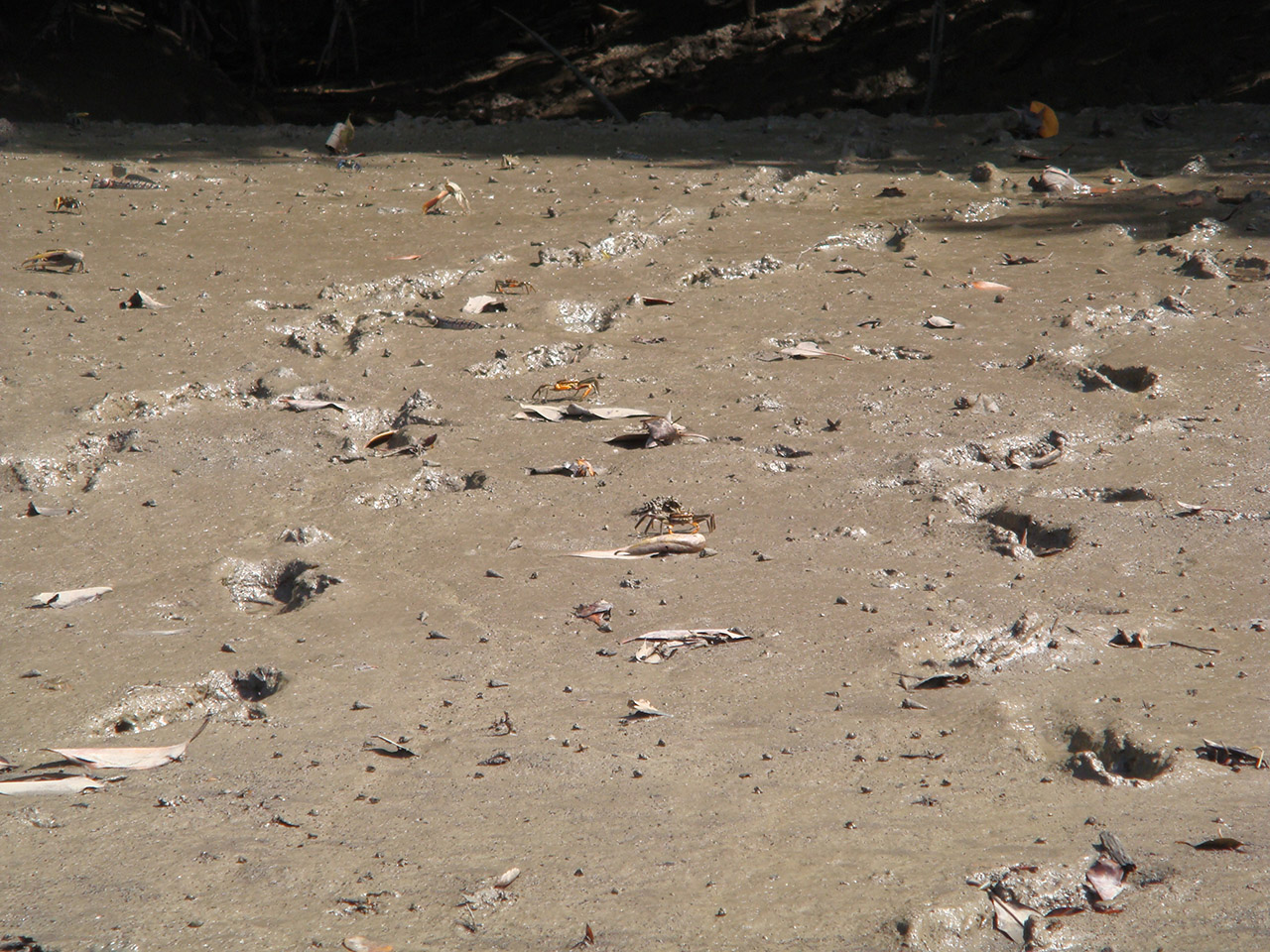 Next we started talking about cheeky monkeys and eagles. Another boat started feeding the eagles so they all came swooping down to grab the grub. I've got some great pictures of that. We also went to a fishing area where I found out that 'sea bass' is really 'barramundi'. It's like champagne, you don't use barramundi outside Australia. The tour was really interesting and Aidi was great fun.
Room service lunch and then I had the crazy idea that I wanted to get some exercise and do some kayaking. It was the attendants fault, he said I could make it out to the island and back, the water was still and I took the challenge on. The island under discussion is about 1km off the shore and it felt like it took FOREVER for me to reach, but the return view was so worth the pain, looking straight back onto the resort and Langkawi, it was a beautiful moment.
I was tired but thought I would make an effort and go to Rhu Bar for a drink at 7. One drink turned into two, turned into me getting the swinging chair, turned into 3, turned into playing 8 ball on the pool table inside. I made it back to my room just in time to order the spinach and ricotta ravioli from room service before the menu changed at 10pm.