October 2011 - London and Barcelona
---
Today was a very Dad day. I headed out to do two things that were on his list of things to do in London. It just so happened that a brand new Westfield had been built right next to one of the things on Dad's list.
I headed out to Stratford on the Tube this morning, finally purchasing my Oyster card when I realised how much training I would have to do over the next two days. From the station you walk out into a brand new Westfield shopping centre, very swaky, kind of one long curved line with an outdoor shopping area in front. The forth and top floor is probably the most impressive as it is so high that many shops have gone for the loft effect, creating two floors of shopping goodness at the top. But I ignored that for as long as I could. I was a girl on a mission and that mission was to get the best view of the Olympic site. Shopping could, and would wait.
Now firstly the guy at the information desk sent me to the department store at the end of the building, to the food hall in the corner, but all the glass bar to tiny windows were frosted over and from there you couldn't see a thing (remember by this stage I wasn't even sure what direction to look in). So I went back down to Level 1 and continued to the outdoor area thinking I could walk around the streets and surely find it, but when I turned my head to the right there it was… The Stadium and the Aquatic Centre. Pictures at ground level against the fence, wishing there were no fence, thinking from the shopping centre there had to be a better view.
Oh and literally the shopping centre is across the road from the Olympic site, that place is going to be a can of sardines come Olympic time.
I could see the frosted glass and I worked out where the food hall was and I noticed that next to that window was an entire panel of windows to take in the view. How did I miss those? Back upstairs I went after stopping off at the Olympic Store and having a bit of a bitch when I had to tap out of my cash because the damn store only accepted Visa (oh and that's going to be for all the official olympic stores, tickets and everything. I know Visa paid a lot of money for sponsorship but it ridiculous that you can't pay by anything else). I bought my second fav version of the mascot because they didn't have my fav and with a few other trinkets I was at the windows in the home furniture area of the department store taking pictures. Silly me didn't realise until a couple of minutes later that there was another floor above me and what was against the window? Another 2012 store and a seating area to admire the view (why couldn't the information desk have told me that?) Sigh. But it was a great way to see it, the view just kept getting better and better. Oh and I found my favourite mascot, so now I have two =S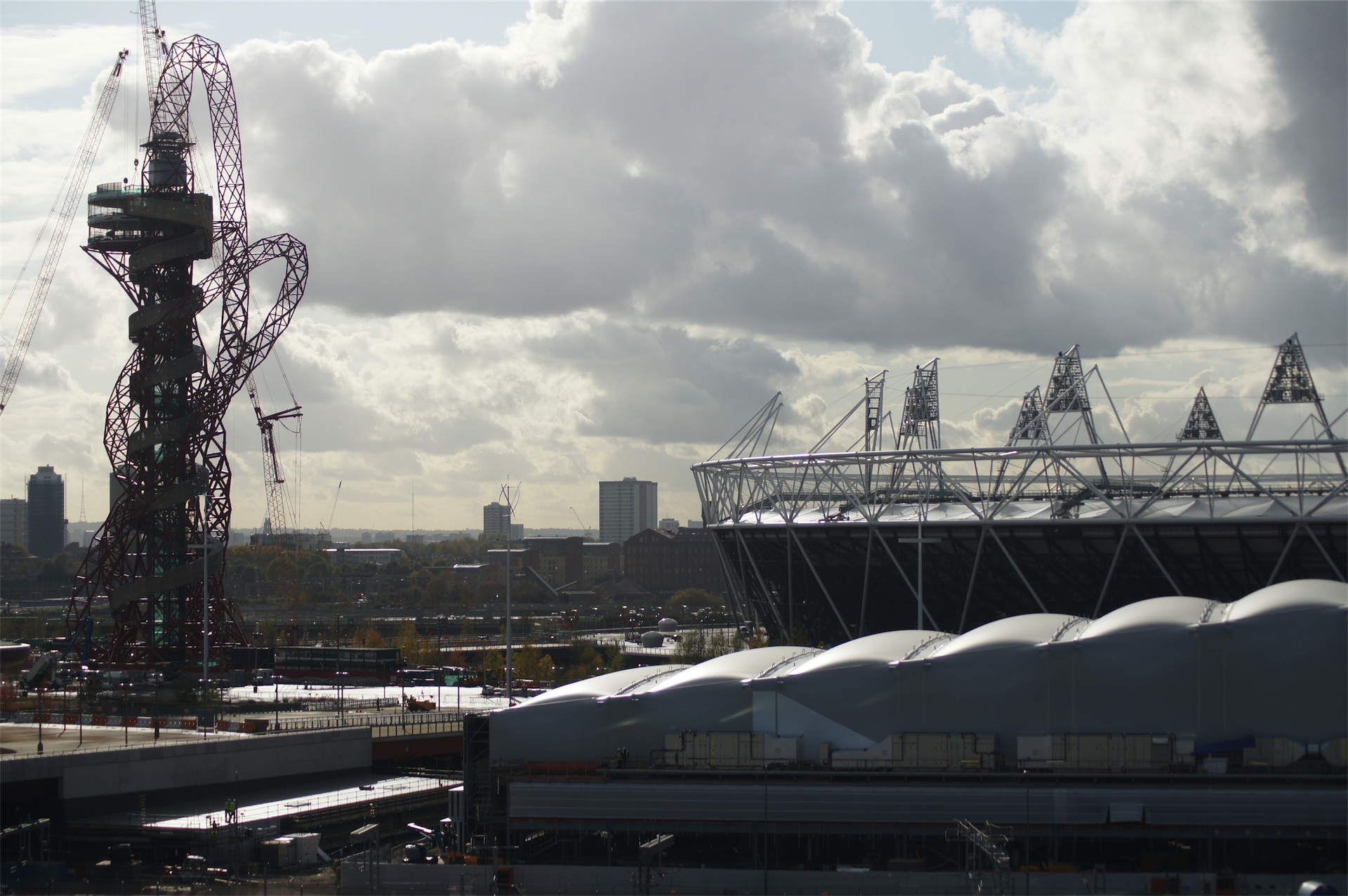 With the touristy part out of the way I was free to shop, but first things first. I needed a drink…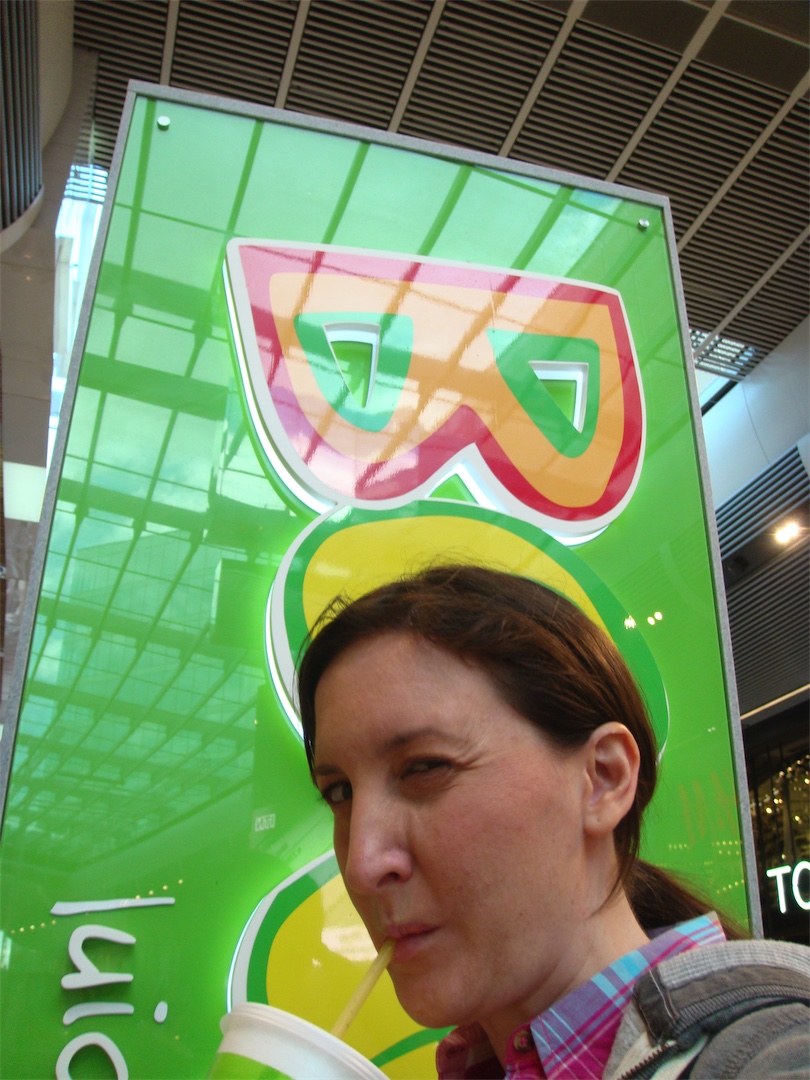 MANGO TANGO CRUSH! Slightly different to the one in Australia, I can't tell you what made it different but there was something.
On to a bit of shopping. There are a lot of sequined dresses out there at the moment and I was trying to find something to wear to the Glitz and Glam Ball (Staff Party). I found a great dress that looked amazing on the front with sequins but crappy on the back with just black. Not good enough. I found a couple of little things to buy along the way before heading back to the train station and onto the next destination.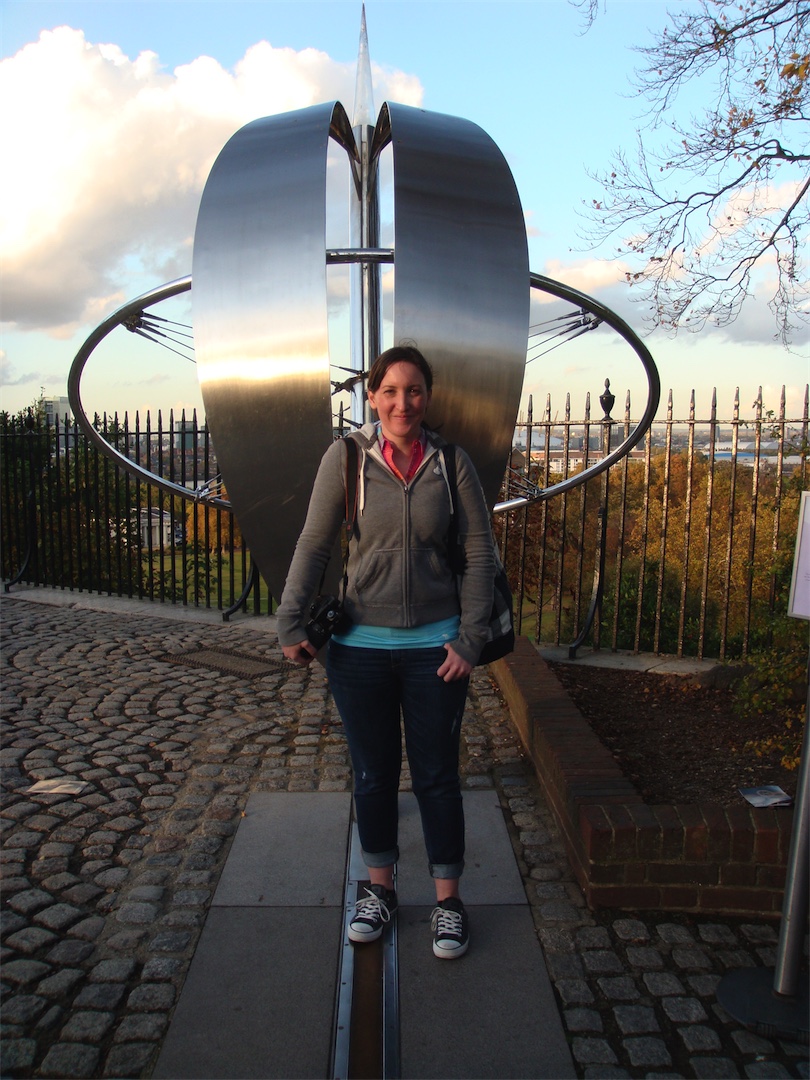 Greenwich. Dad, let it be noted that I went to Greenwich and paid 7 pound to stand on Greenwich Mean Time, for you =) The village is quaint, little shops geared to the tourists, a big park, a maritime museum and one rather steep hill leading up to the Observatory and a view of Canary Wharf from the top. I spent as much time as I could to make my 7 pound work before heading back to the Hotel. My feet dying a slow and painful death.
So dead that I didn't end up going to the concert with Jonno (it was General Admission and my feet were screaming that if I did that to them they would detach from my body). So I made it as far as Byron at Canary Wharf (down the road). I've noticed that anytime they do good food in London, they tend to make a chain of it, or maybe that's just where Brad likes eating =). Burgers, great burgers and yummy chips. I demolished my plate and headed back to the Hotel. My feet silently screaming YES, THANK YOU!