August 2010 - Italy/Monaco
---
Those cute little birds didn't get the best of us this morning. We made sure our table was nowhere near where they clearly enjoyed perching. Jonno joined us for breakfast, kind of a last supper before everyone went off in their different directions (Jonno was heading to Firenze, we were heading to Monaco). Jonno tried every pig product on the buffet, especially enjoying the bacon (2nd's of that). I had some very nice scrambled eggs without the bacon and that pretty much took us till 1030 and we were leaving at 1130.
For our last hour in Venezia Dad stayed back in the Hotel and Mum, Jonno and I went for one last look at S.Marco's Square, some last minute touristy pics before back to the Hotel for our goodbyes. It was hard saying goodbye to Mr Jonno because he had become an adopted member of the family for the last week or so. There was much fun, memories to be talk about for many years to come and many many photos of us all (I commented that more photos had been taken of the family in the last week than our entire trip). Jonno still has five weeks left of his amazing trip and mine is winding down. It was bittersweet because I knew what was coming next.
Four years ago I was in Cannes, at the train station ready to catch a train to Monte Carlo but the stupid train people were on strike so I never made it. Fortunately this time around I wasn't relying on the trains, in fact, I wasn't relying on land transport at all today.
It began with a private water taxi to the airport (like arriving a private boat is really the only way to enter or leave Venezia, especially when all the tourists are taking photos of you coming out of the canal). Plane to Nice which for a low cost airline (Baboo) it was great. Yes, we were charged for excess baggage but the lady was nice. We were 27.4kg overweight (good effort I know). The lady wanted to charge us 20kg but our guide from the Hotel (who help with the boat transfer and checkin) talked her down to 15kg. It was a great effort and VERY much appreciated.
Now you know how I said the only way to arrive in Venezia is by private water taxi? Well, that would also work for Monte Carlo, but there is another way to arrive in style and that is by helicopter. So off the plane at Nice and back in the air in a helicopter for the six minute ride along the coast and into Monte Carlo (yeah, it was worth waiting four years for an arrival like this one). The only downside was there were another two people in the helicopter with us and I felt horrible because of ALL our baggage taking up every possible piece of space in the copter.
Once we had landed there was a very quick van ride to the Hermitage Hotel and we had officially arrive in the land of money, also known as Monte Carlo, Monaco. The Hotel is huge and has recently undergone renovations and they were considerate enough to give us one of the new rooms, upgrade us to a junior suite and place nine fresh pale pink roses in the room with chocolates and water. Our room is mauve with tassels on the curtains that would make my purchase yesterday (a small tassel) look cheap. The room is traditional and yet somehow modern, a huge painted mural across the bed wall, the cupboards and the doors are quilted with material and a view to die for of Monaco Harbour. Oh yes, I can spend two nights quite easily.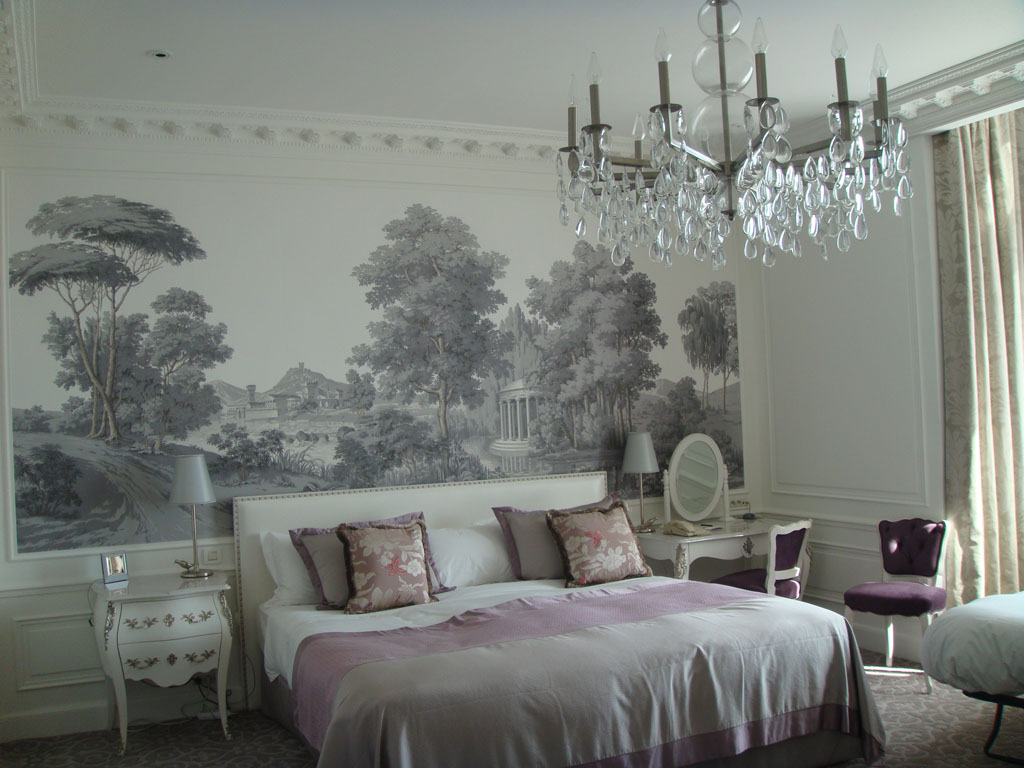 Mum thinks I should position myself on my bed to maximise the view (apparently even when I'm asleep).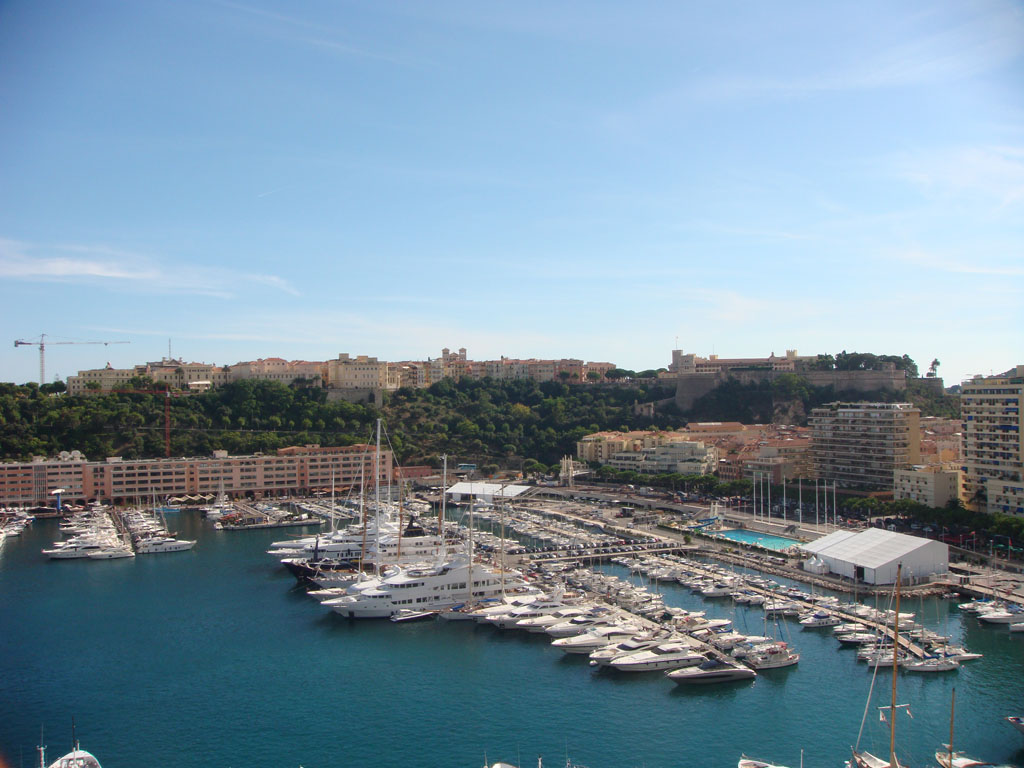 Mum did her usual unpacking of everything (seriously here for two nights the bare minimum is coming out of my bag) before we were finally able to head out for a walk at about 530pm. Two Ferraris out front of our Hotel, outside the Casino another five, like in Firenze they seem to fall from the sky. They are so common it is almost tacky to have one, I guess that's why there are Rolls Royce's, Bentleys (multiples of each) around to break up the monotony.
We thanked our lucky stars we did not stay in the other hotel we were considering as we stood on top admiring the view that we probably would never have seen (our view is better). Then Dad got all excited because he found one of the F1 hairpins (I was a little excited too, ditto Mum). Back to the Hotel via a shopping centre and even though we were only eating in the Hotel Bar this evening it was hard to find the motivation to leave the room once we got back, but we did, just later than we had planned.
The first Hotel burger for the trip and it was demolished. I looked down at my plate and thought 'that was quick'. Back in the room and into the shower. Wow. It was like washing three bad days worth of showers down the drain that's how good it was and now my hair smells like Bvlgari and I'm kicking back, determined that by the end of tonight I'll be back on top of the blogging situation (I skipped ahead still a day and a half behind)