June 2015 - Florida
---
I admit it, on my second morning I felt guilty for having dumped my parents for the first day of our vacation for friends and craziness. I think that's what got me out of bed, because I could have stayed in bed till lunchtime like the other two people I know.
But this was day two Disney, it was a Sunday and according to our sources the last day of Star Wars weekends at the Hollywood Studios. Was I going to miss a Star Wars opportunity? No Way, but most of the other people in Orlando had the same idea.
PACKED!
We couldn't even get to the end of Main Street because there was a performance going on with all the Star Wars characters, including about ten different types of Storm Troopers (I guess Disney is milking all the Clone Wars series now too).
Needless to say we didn't last long. I gave Jonno the heads up for Baymax and Fantasia Mickey photos. We all took a silly Beauty and the Beast personality quiz; Mum and I got Mrs Potts, talk about boring. Dad made us sit through the Walt Disney documentary and we all relived the Muppets in 3D. The best Star Wars souvenir we could find was a water spray fan.
I think the longest part of the day was us sitting down in the shade for a drink but that may have been because of the stupid food and beverage system they had going on the the dining hall we found ourselves in. Just want a drink? Sure stand in the queue with all the people wanting food (fine); get your order taken (also fine); wait 20 minutes for someone to give you 3 cups to go fill up your soda because the system is based on your position in the queue. Kill me.
By that stage the other two partiers had decided to join in the fun as we watched all these cute lil' kiddies take on Darth Vader in their light sabre lesson (super cute), but since the parents and I were at the end of our Hollywood Studio rope it was a short lived coming together as we left for a few quick pass rides at Magic Kingdom. A little reliving of old times in the Haunted Mansion and Mum survived the Tea Cup experience and it was time for a very average dinner at a very pretty Disney Hotel. Note to Disney: Your food needs to be better, everywhere.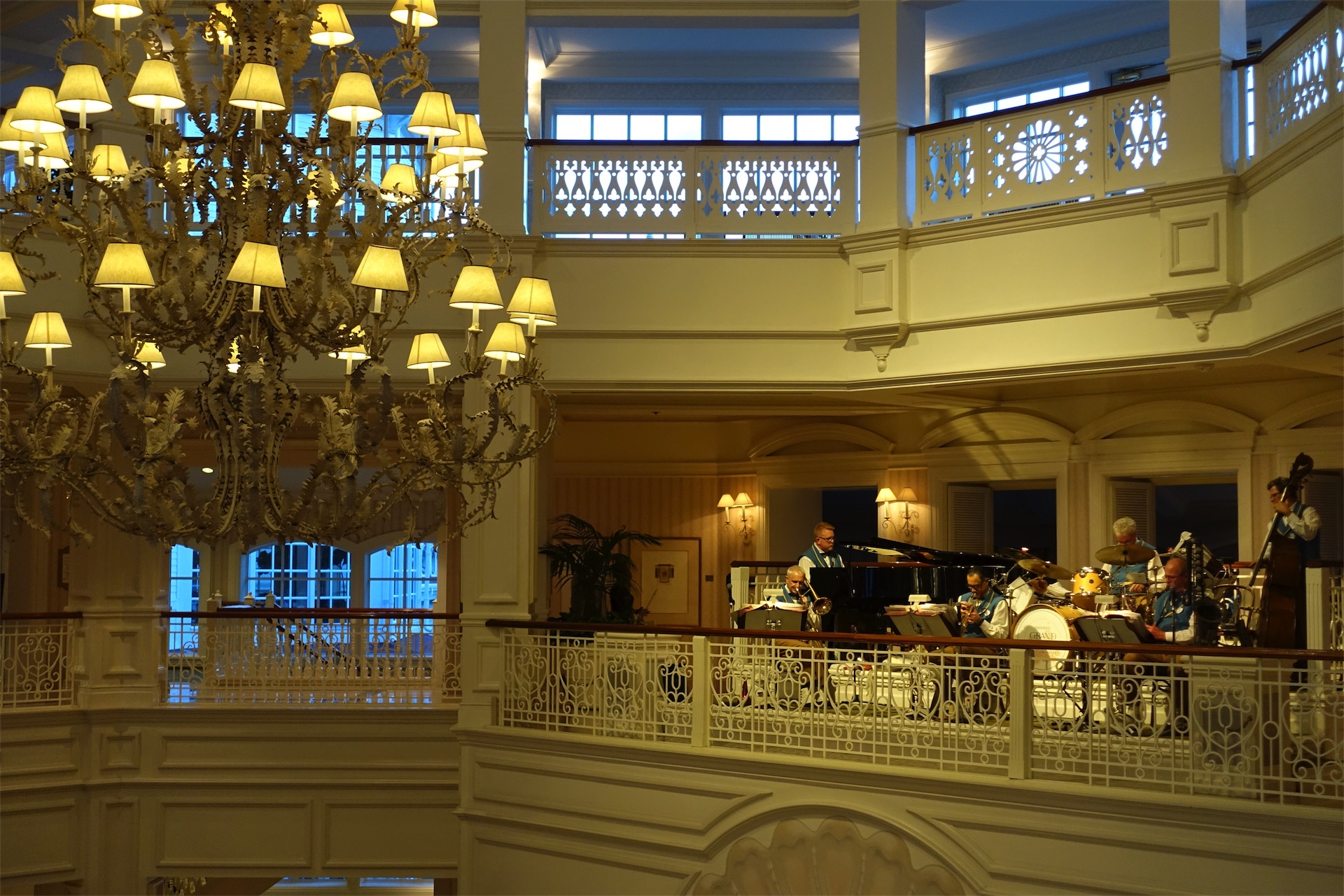 If you tell Disney it's your birthday you get a badge; tell the cast member on Space Mountain that it's your birthday and watch as they displace 3 people from the front of the Roller Coaster so you can take their place. I think I should just keep wearing this badge.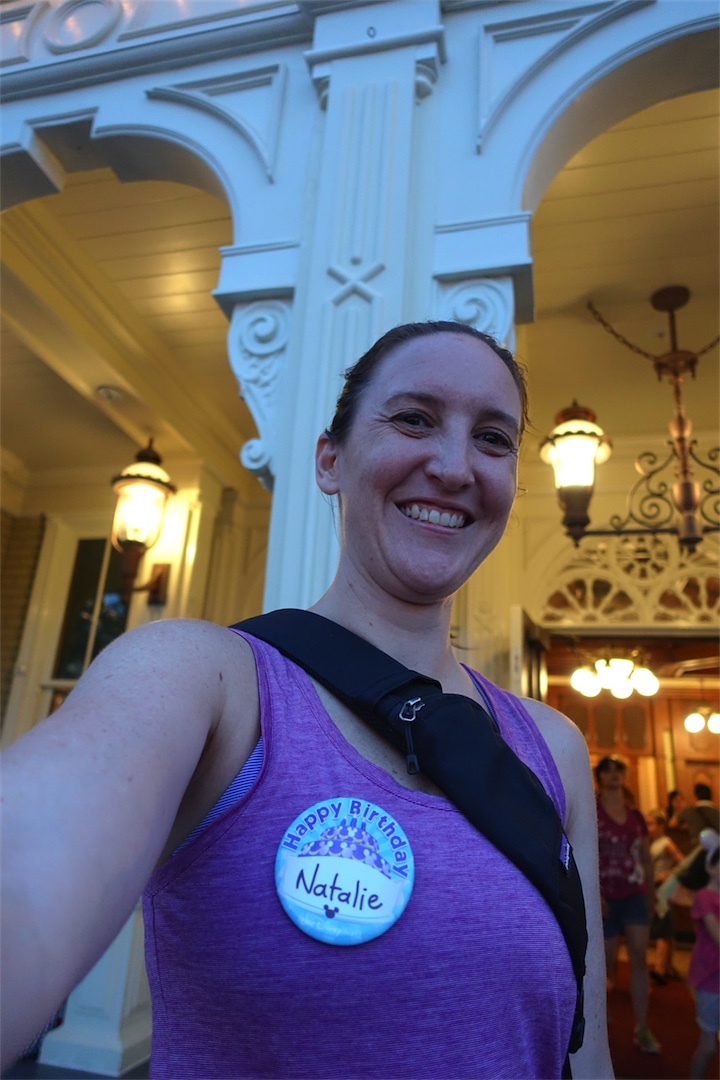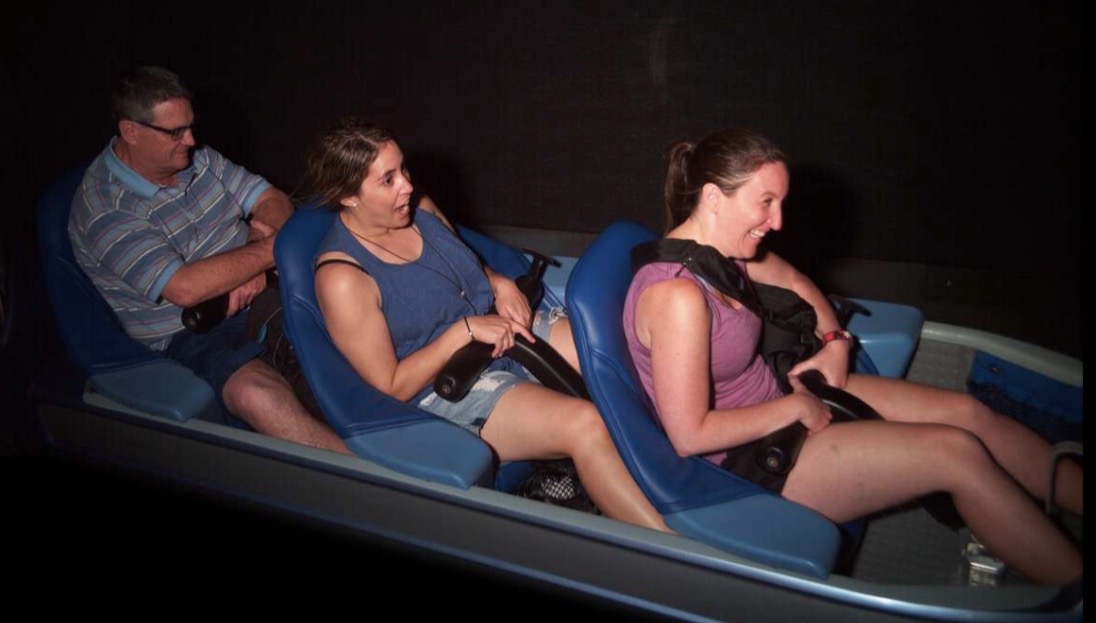 How convenient that there are two non-rollercoaster people in our crazy party crew? Laura pretended to be Mum so we could all fast pass and yes, Space Mountain is my favourite ride in the Magic Kingdom (not much competition there).
The evening finished up with some extreme shopping with Jonno's cast member discount, Mickey/Minnie ears, another light up wand, fireworks, a birthday balloon (because I've always wanted one) and general craziness that can only be summed up by this picture.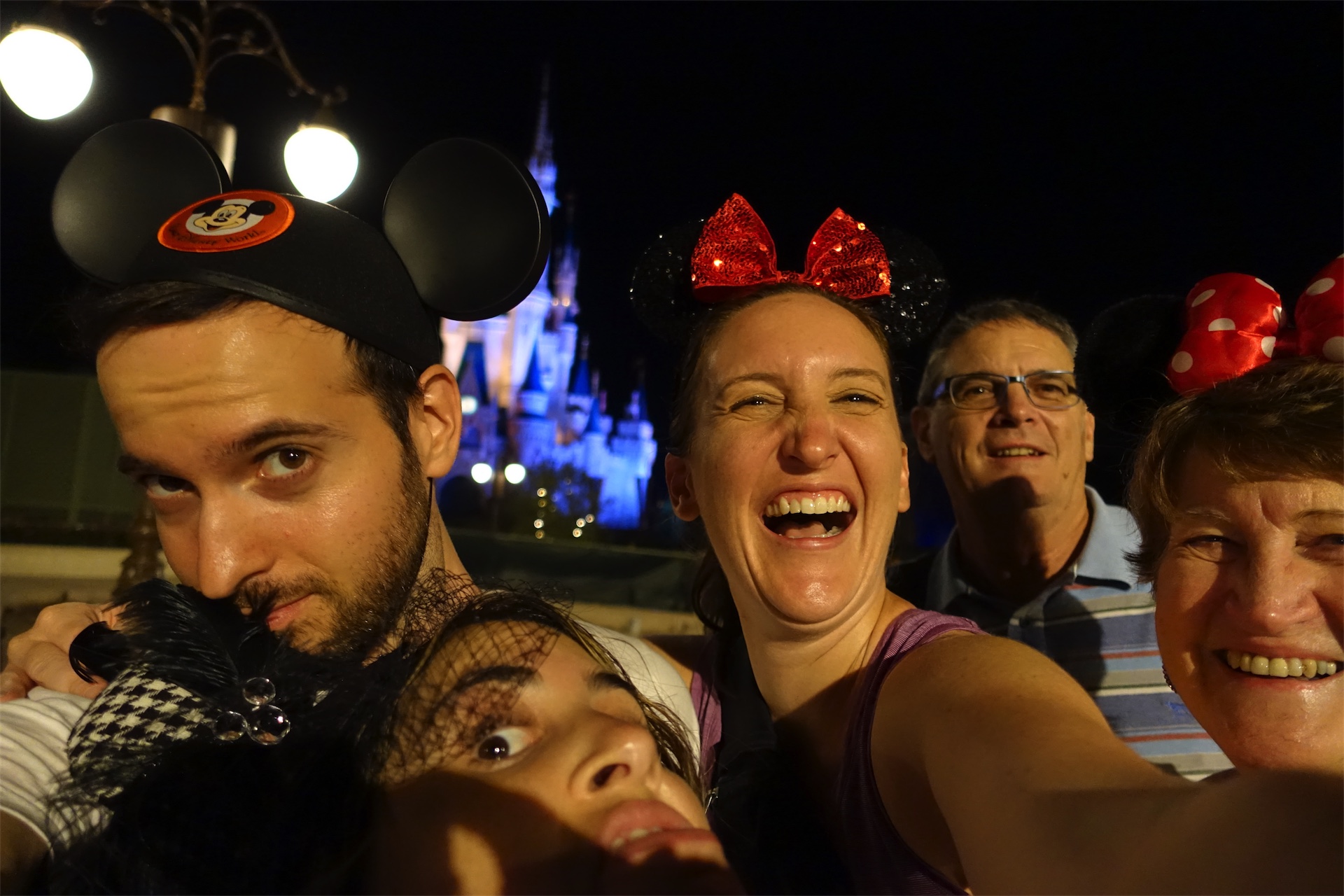 I love my birthday crew!