June 2010 - Dubai
---
The Buffet.
The biggest buffet in all the Jumeirah Properties.
One word.
HUGE!
Two Omelette Stations, Grill Station, Waffle Station, Chinese Buffet, Japanese Buffet, Arabian Buffet, American Buffet, Patisserie. It might be Ramadan, but this food will keep you going for a large portion of the day (and it had to).
But the food felt like the side show to the people watching. We were waiting for a seat and a chick that should not be wearing spaghetti straps walks by, complete with stomach rolls peeping out from under her top. Seeing this in Dubai seems to add a whole other level to appropriateness and truly makes me ask if it is ignorance or arrogance given where we are in the world. I'd like to say this was an isolated incident but longer we stayed the more skin we saw. A guy was basically wearing hot pants that were one cut away from budgie smugglers, at breakfast, in Dubai. They may have been the worst but there were tables of women and men wearing singlets, shorts, skirts that don't cover the knee. Do they even care that it is the middle of Ramadan? You might be behind a curtain stuffing your face like I am but cultural respect goes a long way.
My 3/4 pants and long sleeve shirt went out on the town to the two shopping centres in Dubai. First to the Mall of Emirates and however much I wanted to have a turn at Ski Dubai, this was before I had moved to Whistler and actually learnt to ski. I wasn't about to start on an artifical, indoor slope, so off to Dubai Mall. Now this place would have been INSANE... If all the food stores were not closed for Ramadan. I have never felt unable to walk the entire footprint of a shopping mall, until now. I wanted to see it all, but in the end I fell short by a long way, promising myself a challenge for my next visit.
Back in the Hotel and the sun was almost setting. A crazy ex-boss of mine invited us to dine in the iftar (break fast) tent that serves a buffet for 600 people followed by a seated dinner for 600 people every single evening of Ramandan. That's right people, a tent on the beach in the shadow of the Burj al Arab Hotel. Talk about the ultimate catering challenge. There we are with another mountain of food and lots and lots of locals. It was one unique experience.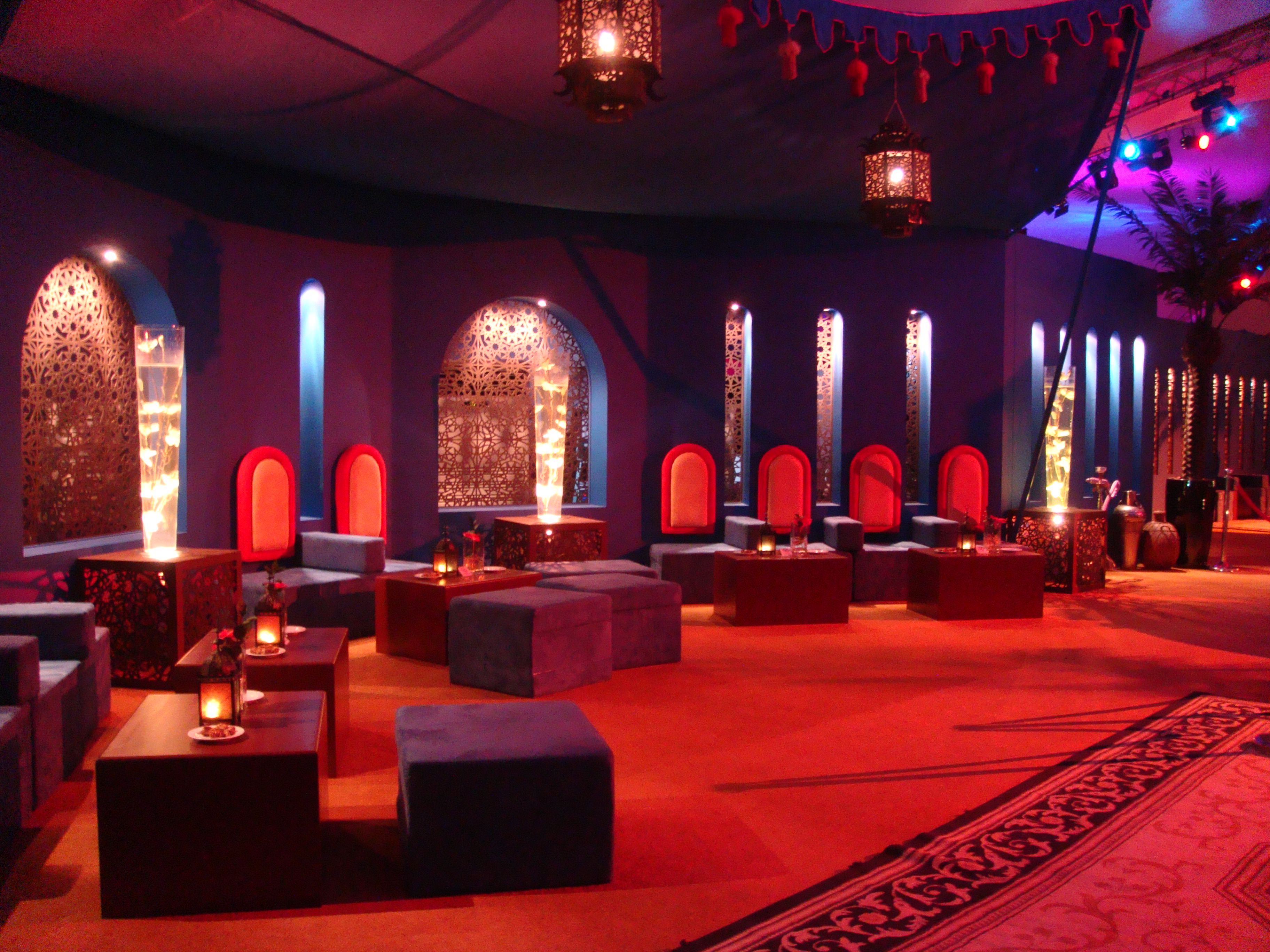 Inside the Iftar Tent
The evening finished off on the top of the Jumierah Beach Hotel at one of the few places you can enjoy an alcoholic beverage. A bottle of wine later with the parents and the ex-boss and wow, what a day in Dubai. Bring on more!