October 2011 - London and Barcelona
---
This morning we woke up, looked out the window and onto Balceloneta Beach and saw… RAIN… Lots and lots of rain. This was going to be fun. Obviously our motivation waivered and it took a little longer to get started this morning. We went down thinking we would have a light breakfast only to be stuck with a 22 Euro Continental Breakfast. Back to the room and just as we are about to leave I get a phone call from my credit card company that a strange charge has appeared on my bill (they saw a charge in Spain almost at the same time as there was a charge in London, apparently using the same authorisation code as when I used the card at Victoria Station to buy my Gatwick Express Ticket). End result of two phones calls from them and a phone call to Dad for heads up, my card is cancelled and we didn't make it out of the room until about midday.
Today the sites were important (even in the rain) so we jumped on one of those hop-on-and-off touristy buses to take us around the city. First stop the Casa Batilo, one of Gaudi's famous apartment buildings on the Passeig de Garcia. This one is way prettier than the Casa Mila further up the street. We stopped and took pictures of both and Jonno having eaten his weight in ham this morning had to stop for a drink at McDonalds before we headed to Barcelona's most famous site, the Sangrada Familia, Gaudi Cathedral. You know people can tell you of a place, you can see pictures but up close and personal can still take your breathe away. Gaudi was a crazy genius, a visionary. And the crazy fact is it still isn't finished, won't be until 2026. The building looks complete and it doesn't even have it's main central spire. I happily paid the 11.50 euro entry, knowing that my money would help to see its completion. I loved the solider that was carved into the wall, the stained glass windows, the detailing on the doors and the spiral staircases running up two of the spires. It is a masterpiece and I think I'll have to come back in 15 years time to see it completed.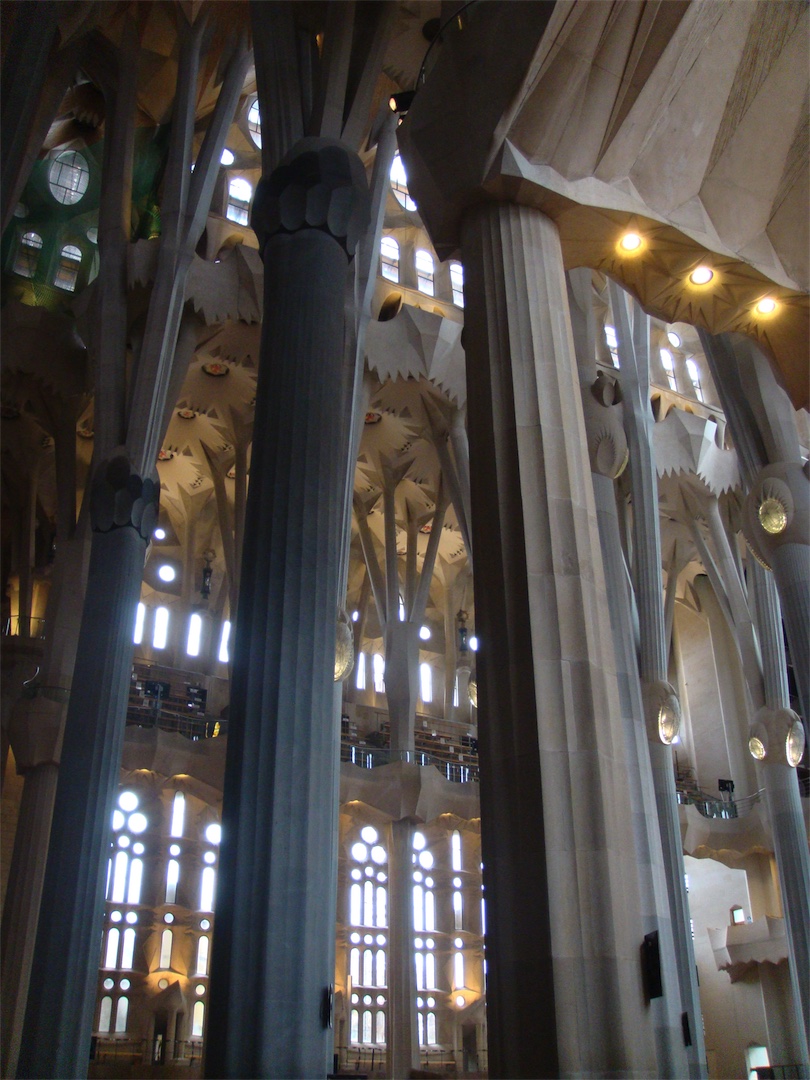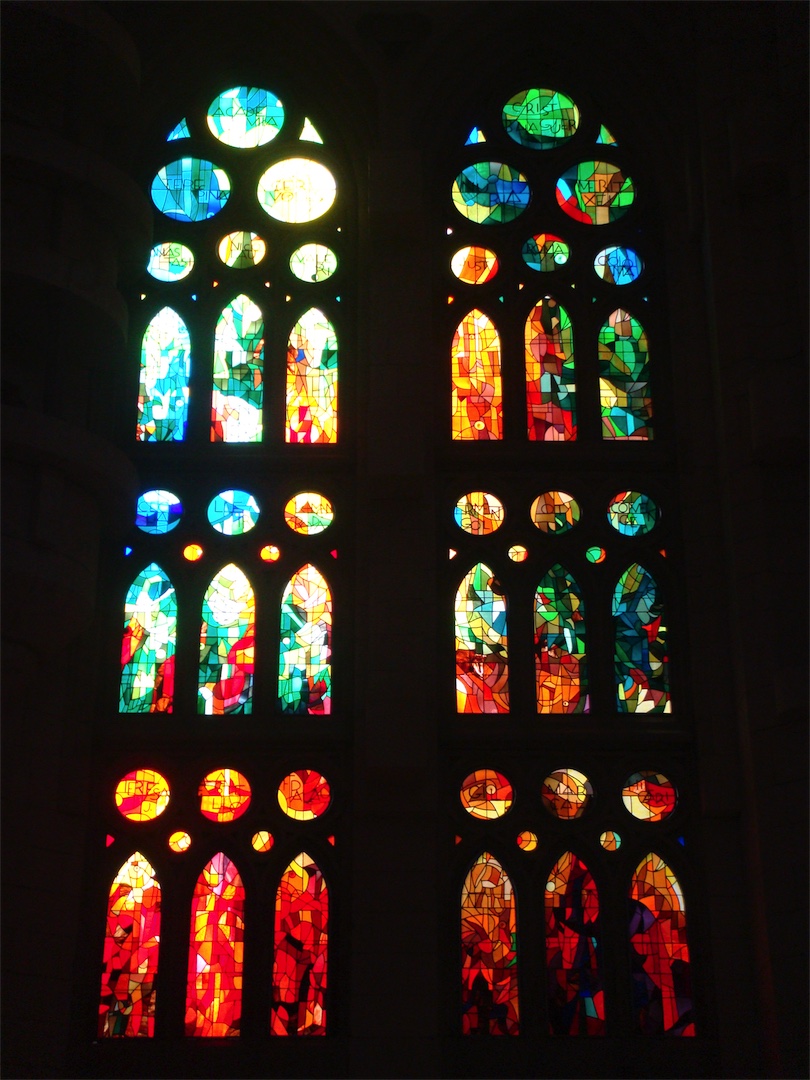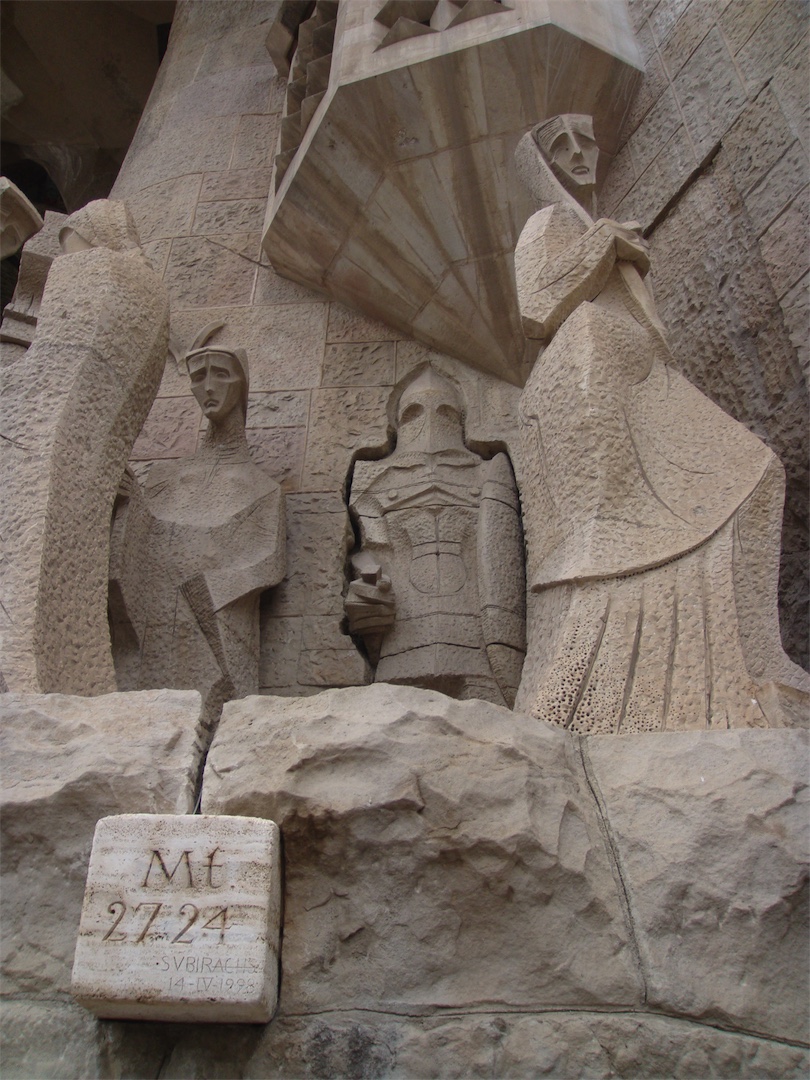 Onwards to Park Gruell and we get there just in time for it to start raining, after being hit in the face by an overzealous man arguing with his friend. Not heavy rain (yet) just enough to know its raining. More Gaudi, the lizard, the park's view, the sheltered walkways carved into the hillside. I wish I had have seen this in more spectacular weather, but we make the most of what we have. Slightly damp we stumble back to the bus and start making our way back around the circuit and closer to the Hotel. We jumped off near a train station for a quick look at two sculptures and by the time we walked the 100metres to them, yes you guessed it, raining again. Only this time it was more a downpour that required us to bolt back to the bus shelter and hope for a bus with seats downstairs (we scored!). The trip back was very informative on the tour guide recording, the only problem was that when we looked outside the windows all we saw was fog.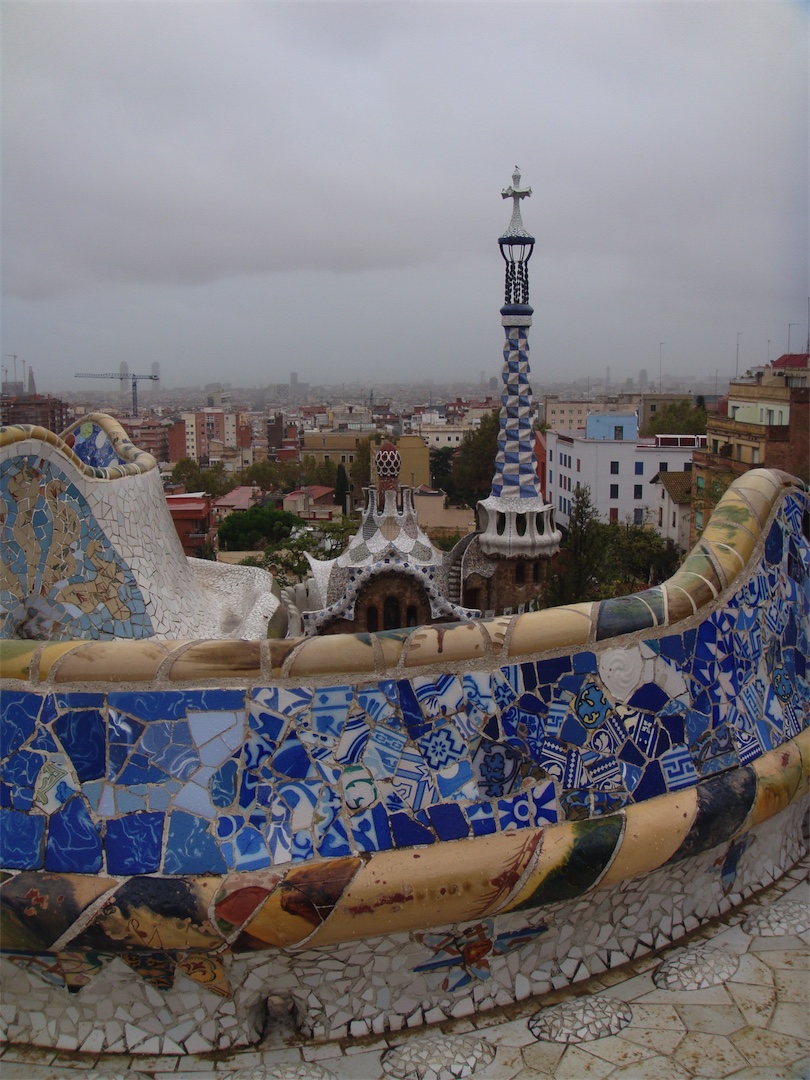 A small reprieve from the rain gave us enough time to head back to the Hotel and get recommendations for dinner. We thought we would stay an hour and a half in the room and head out for dinner around 8. Unfortunately by that time the rain had come back and there was no way we were walking the 15mins or so from the Hotel back to the city. We ended up in one of the empty four restaurants underneath the Hotel eating pizza and pasta with one other table being used in the entire restaurant and hearing the rain pounding outside and watching crazy runners getting drenched.
We prayed for better weather tomorrow.