August 2010 - Italy
---
10am - Dash to Mont Blanc (finally opened) to purchase bag. I described it to the shop assistant and his response was...
"That's a man's bag."
My eyes narrowed. It's a business bag for a 13 inch laptop. It looked a lot girlier than all the other bags. Fortunately a short while later he admitted it was unisex.
1025am - Bump into Roberto Fossa at the front door of FS. Did I have time for a coffee? BOO! No. I was RUNNING out the door in five minutes.
1035am - Trying to take photos of the courtyard with Dad already out at the taxi ready to leave.
It ended up being a very busy morning and when we were finally on the train to Venezia I breathed a sigh of relief, only then did I realise I was hungry. Between the four of us it was like rations, the biscuits were divided evenly and when they could not it was first in best dressed. All for one and one for all.
What is the one perfect way to arrive in Venezia? Private Water Taxi transfer of course! A sea of tourists covered the streets, anything less than a private water taxi would have left us hauling our bags through the crowds, instead we are hopping off at the private entrance to the Hotel Danieli, just a hop skip and jump from Saint Mark's Square.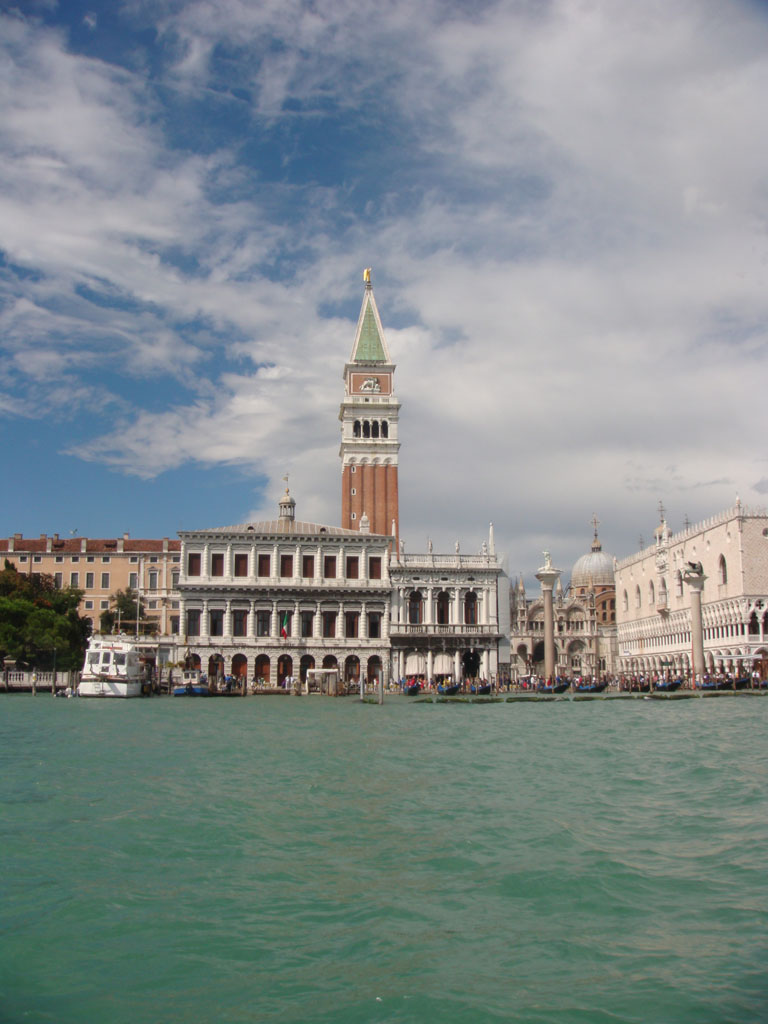 This is the point where I actually started to wonder how many restored Palaces/Convents we have stayed in. I think my current count is 2 and 2 now. Impressive effort.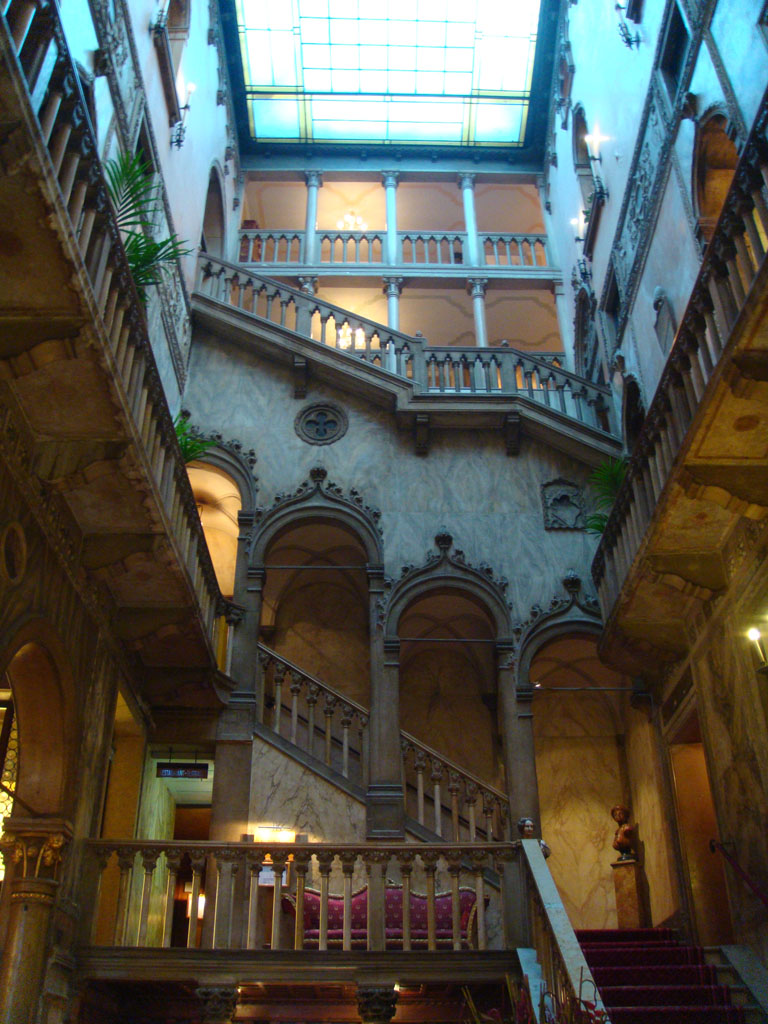 Anyoo, sidetracked. Back to the Hotel. We are on level one and we get out of the lift and have to walk across a hallway (which is pretty much the size of a small ballroom) to the smaller hallway where our room is. After a few steps my brain clicked. This floor, is not even, its warped in such a crazy way that to me it is now known as the 'Drunk Floor'. Even crazier than the drunk floor is the stairs leading from the lifts into the Hotel's building next door (there are three in total, we are in the middle one which houses the reception area). The stairs aren't even either, they slope to the left, in fact on closer examination later this evening Jonno and I discovered it is not just the stairs, its the alcatraves too that are sloping. The whole building is sloping and we are almost certain there be ghosts somewhere in here (Mum is thinking in the hallway). Welcome to Venice people.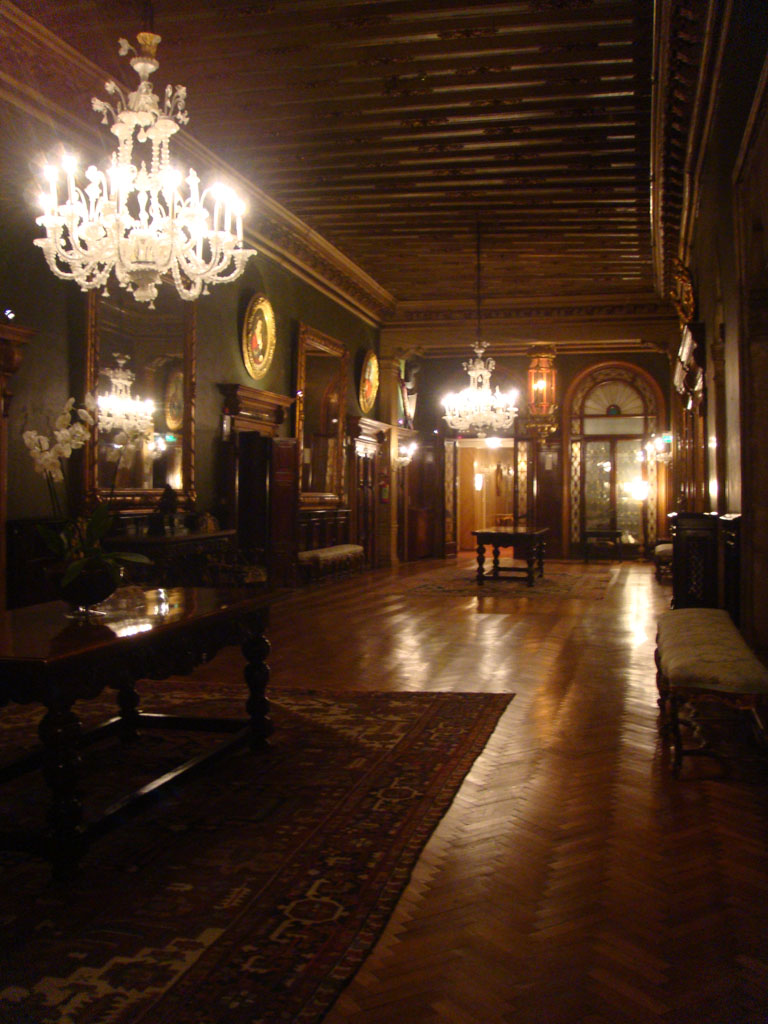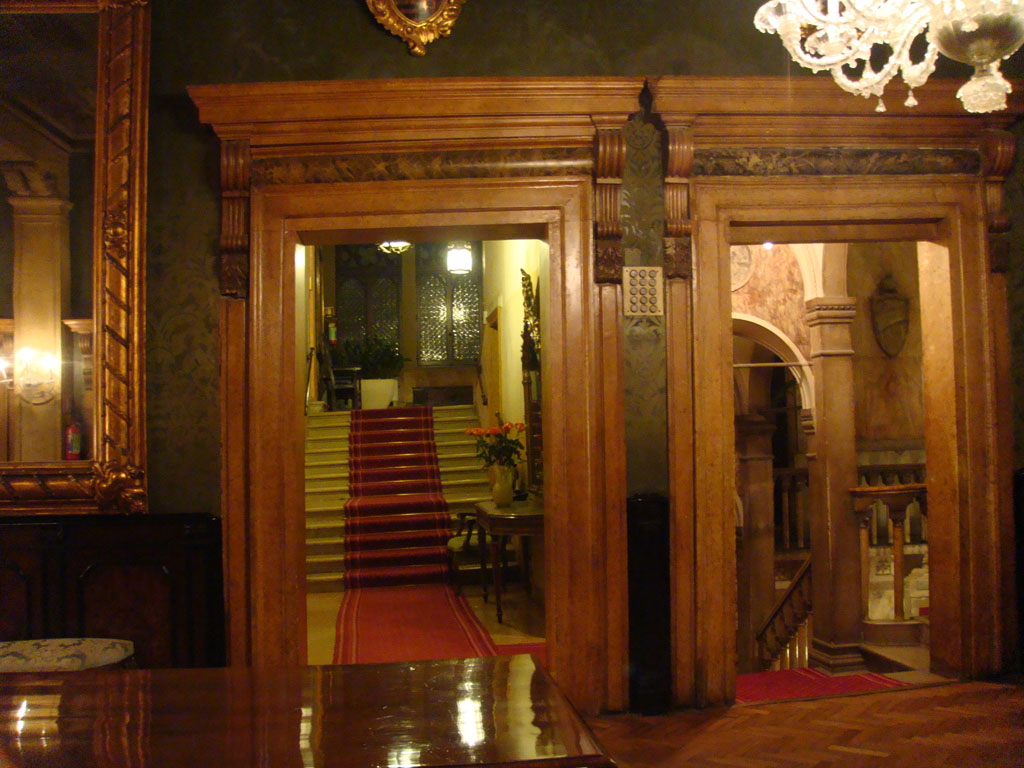 We gave ourselves an hour before an intense meeting over gelato to plan our next two days in Venice. When that was done we wandered through the tiny laneways to the Rialto bridge. Pushing passed tourist after tourist after tourist. It was beyond 5 o'clock now and we were wondering if they were ever going to leave. We went through S.Marco Square before heading back to the Hotel. Purchases = 0.
When we walked out to dinner a couple of hours later it was a different city, there were tourists, they just weren't en masse. They had all gone to eat on their cruise ships or gone back to Lido. It would all begin again tomorrow. We had a nice, but expensive dinner at a small place called Carpaccio along the waterfront. I would have been able to count on one hand how many tables had people sitting at them.